2019 – The herd heading to a new fall pasture.
Spring Turn out 4/13/19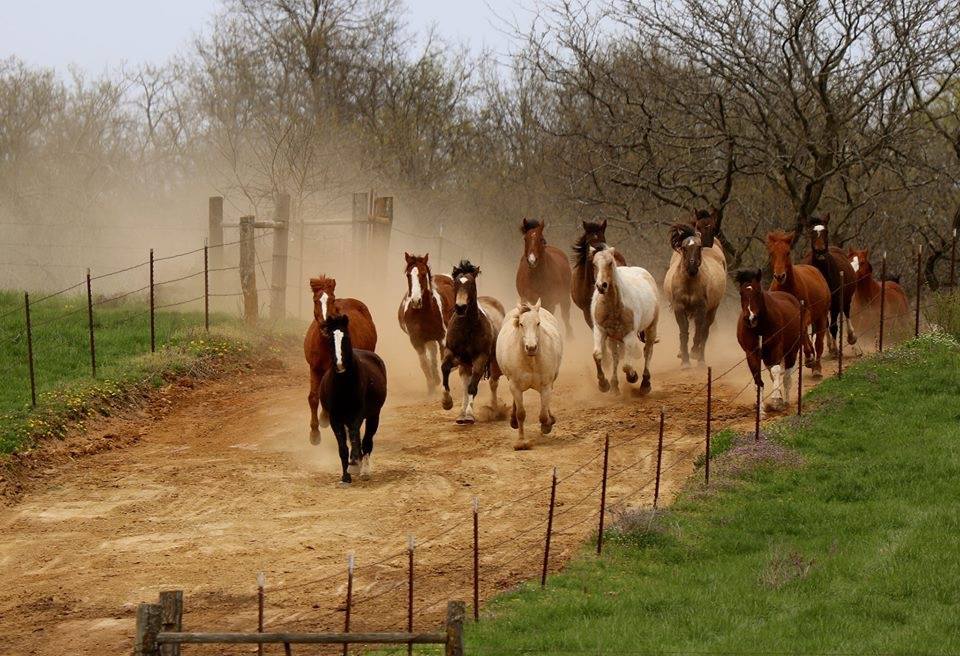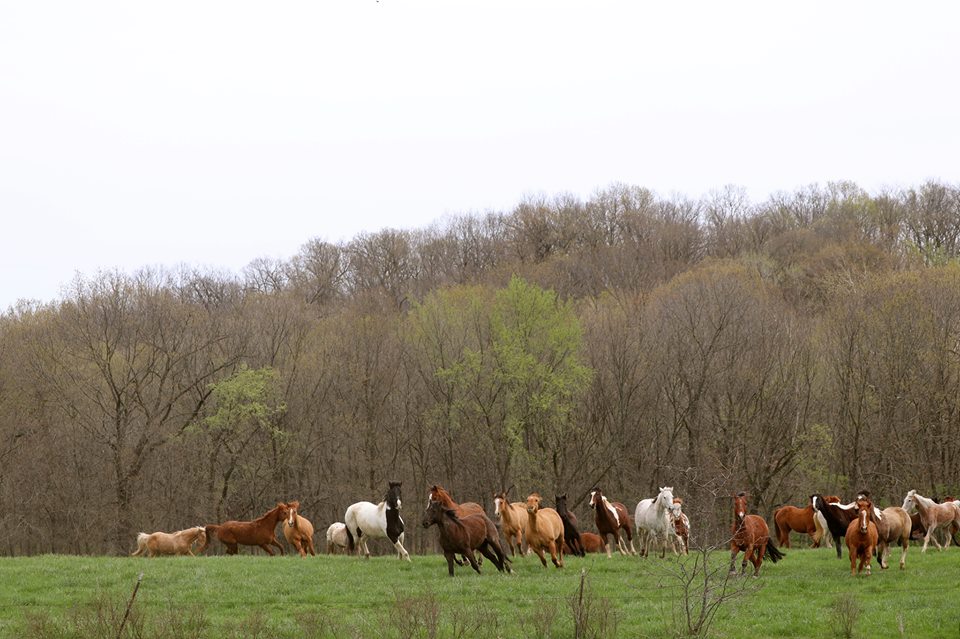 Spring Turn Out – Check out the video of one of our spring turn outs.
https://www.youtube.com/watch?v=-w_pBWvCTzM
Sitter Downs Horse Boarding offers over 100 acres of cross fenced pastures during the "grazing season". Our grazing season usually runs from March/April until October/November depending on rainfall per year. Using a rotational grazing program the herd is rotated through 7 different sections of pasture. Each section is meticulously maintained by not being overgrazed, are reseeded, fertilized, and by having leftover grass and manure piles mowed/dragged after each grazing period.
The herd winters on a 12 acre dry lot where hay is fed twice a day, or up to 3 times a day weather depending.
This is how our pastures are laid out.